Trier Christmas Market 2023
From 24th November to 22nd December 2023
Visit Trier Christmas Market, one of the Most Beautiful Christmas Markets in Germany 
Now in its 40th year, the Trier Christmas Market will again be one of the loveliest in all of Germany. Set on the medieval Main Market and in front of the imposing backdrop of Trier Cathedral, the 95 attractively decorated booths offer a fitting framework for this wonderful event.
For the first time, the program for the entire family changes almost daily – from historical puppet theater to star tenor and songsmiths. The Trier Christmas Market is often described by travel organizers as being "romantic with wonderful ambience." Germany's only Mulled Wine Queen Sarah Schmitt is looking forward to the international guests in Trier. A large selection with delicious specialties such as the "Original Moselle Vintner Mulled Wine" and festive arts and crafts attracts visitors from the world over.
During your stay do not miss to visit the Best Christmas Markets in Germany, Best Castles in Germany, Most Beautiful Secret Destinations in Germany and Best Destinations in Germany.
Book your flights, your accommodation as well as your activities and tours in Germany and discover the very best of Germany.

Hotels & Apartments
for Christmas in Trier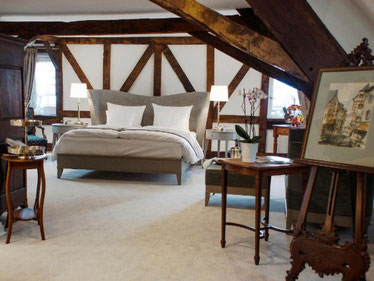 Romantik Hotel
The Christmas market is 300m away
Great location, good restaurant and breakfast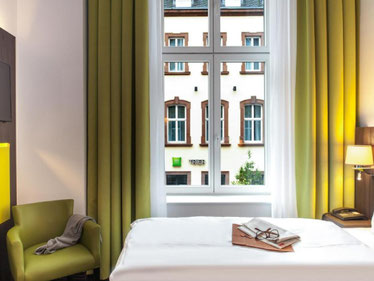 Ibis Style Trier 
★★★
The Christmas market is 500m away
Fitness room and free WiFi access in all areas

Christmas in Trier
image gallery

Best in Europe.
For an enchanted Christmas in Europe